Best Sellers for Breakouts
Blemish Duo
Or 4 payments of
$17.97
or
Control problematic skin and fight breakouts on the spot with our beloved Clear Skin Tonic BHA tr... Read more
This kit includes
Clear Skin Tonic
Size: 100ml
Instant Action BHA Blemish Treatment
Size: 20ml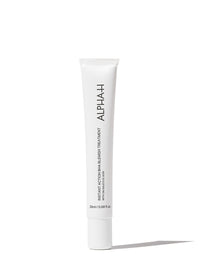 Control problematic skin and fight breakouts on the spot with our beloved Clear Skin Tonic BHA treatment and Instant Action Blemish Treatment with Salicylic Acid.
Helps with: Breakouts and blemishes, congestion, excess oil, uneven texture
Made for: Oily, blemish-prone skin, or all skin types looking to target hormonal breakouts
This bundle is not suitable for use during pregnancy or while breastfeeding.
After cleansing, soak a cotton pad with Clear Skin Tonic and swipe over the face, neck, chest and anywhere on the body you experience breakouts.
Use Instant Action to spot treat blemishes by applying product to the affected area.
Clear Skin Tonic
A BHA exfoliating treatment for normal to oily skin designed to decongest pores, control excess oil and minimise bacteria that leads to breakouts.
Instant Action BHA Blemish Treatment
A fast acting BHA spot treatment for all skin types to decongest pores and reduce the severity of blemishes.